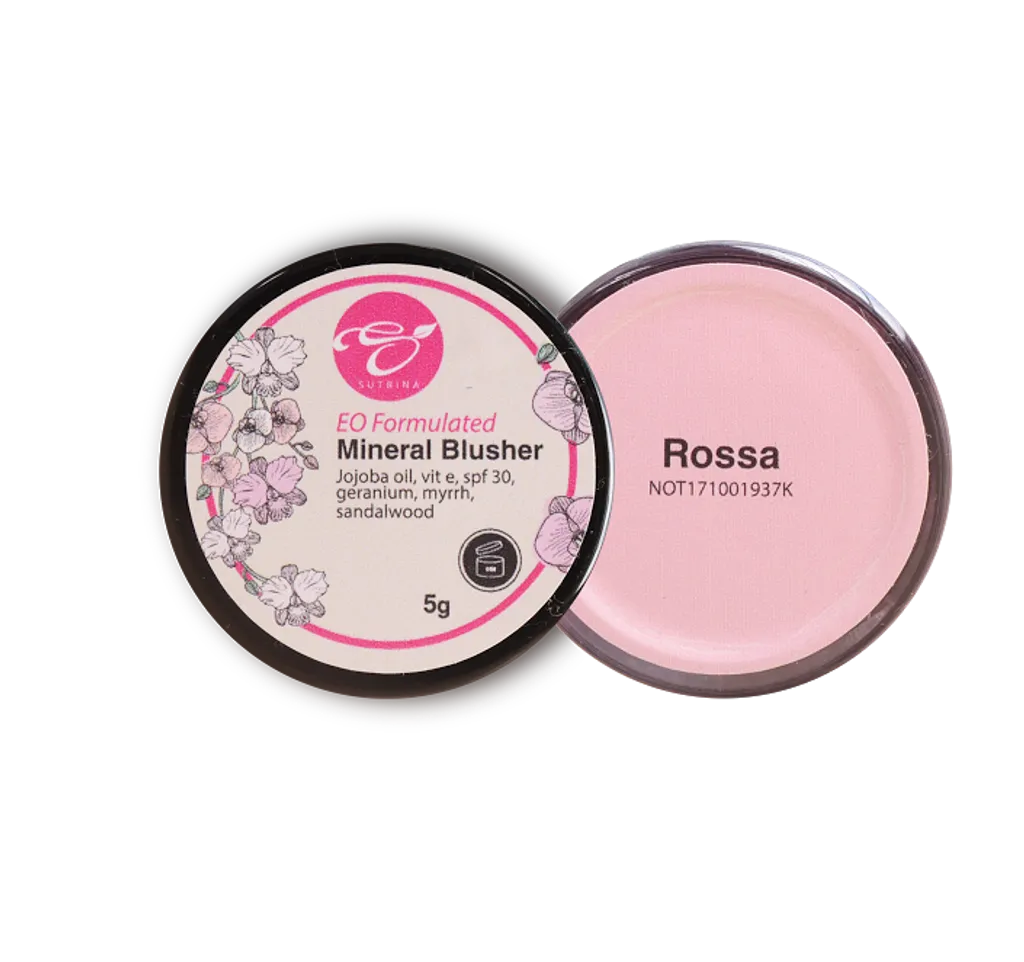 Sutrina EO Formulated Mineral Blusher (Rossa)
Coverage:
✔ Medium coverage with spf 30
✔ Suitable for daily use
Skin type:
✔ Sensitive
✔ Oily
How to use:
The first mineral blusher that packed with all the good ingredients. It is like putting superfood on your skin, but the best thing is it is a makeup! Give yourself a rosy complexion with Rossa Mineral blusher. Highly pigmented and blend well on your skin. People will think it is your natural blush!
What it is key ingredients:
- Myrrh Oil
- Sandalwood Oil
- Geranium Oil
- Jojoba Oil
---