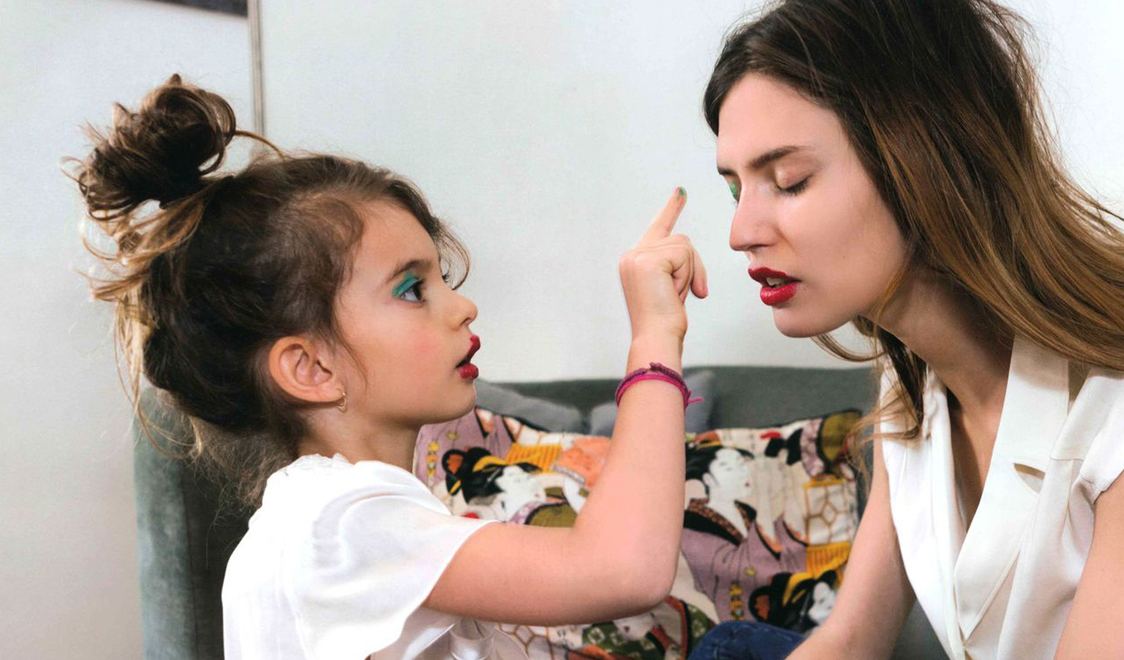 We've all been there.
"It's my daughter's birthday and we're throwing her a birthday party with her friends from school. A face paint corner is not too expensive and would be an exciting activity for the kids!" And we make a reservation for a face paint corner.
"My girls dressing up as Elsa and Anna today! With a dash of Frozen-inspired makeup too ;) " And we post that cute picture on Instagram.
"Such a handsome Ben 10 boy!" People would say to our son with gelled hair in the cartoon's ensemble.
Us mothers put so much effort into monitoring what goes into our children's stomach – "no fast food this week!", "eat your greens", "no more candies for you" – but we often miss the importance of what goes onto their little, fragile bodies in the forms of face paint, makeup, hair product, nail products etc.
If you read the labels closely and research the products thoroughly, you may find the presence of the following ingredients:
MAINLY IN FACE PAINTS/MAKE UP
Arsenic: Non-organic arsenic and arsenic compounds are chemicals that may cause cancer. Apart from that, extremely high dose of inorganic arsenic may lead to vomiting, diarrhoea, shock, nausea, and dehydration.
Lead: Children's higher exposure to lead presents increased risk for damaging the nervous system and brain, slowed development and growth, hearing and speech issues, and behaviour and learning problems such as lower IQ level, criminal behaviour, ADHD symptoms, and juvenile delinquency.
Cadmium: Exposure to cadmium may cause damage to lung or kidney, as well as learning disabilities.
Chromium: Often used as a colourant, this ingredient is toxic to non-reproductive organ systems. Moreover, inhaled chromium may result in lung cancer.
MAINLY IN BEAUTY PRODUCTS
Parabens: These chemicals may adversely affect the hormonal system, particularly in terms of development, neurological area, immune system, reproductive organs, and breast tumour.
Formaldehyde: Known to lead to cancer.
Volatile organic compounds (VOCs): Examples include toluene, styrene, ethylbenzene, and vinyl acetate which are potential carcinogen, among others.
Ethoxylated ingredients: In the skin care industry, the widespread ethoxylation process may produce two toxic contaminants associated with breast cancer and other cancers, namely ethylene oxide and 1,4- dioxane.
Talc: Inhalation may cause respiratory distress, inflammation, and mesothelioma. Its usage can also lead to ovarian cancer and endometrial cancer.
Fragrance: This term could be used by marketers to cover thousands of chemicals that won't appear on the label. They may include skin irritants, allergens, and chemicals that are toxic to the organs such as lungs, liver, and kidneys.
Dimethicone: Could negatively affect the respiratory system, kidney, and liver.
It's better to be safe than to be sorry. I highly recommend mothers to please read the label. I know now this is a trend of kids putting on makeup, that is the best thing we can do for them. Educate them to have wise decision. Make sure you purchase safer products by reading their ingredients carefully and avoiding items with harmful ingredients. Better yet, you may also attend Simple and Safe workshop to know how to create your own make up!